In an outstanding display of skill, young talent Oshini Devindya Gunawardhana has achieved the coveted title of Under-12 champion at the FIDE World Cadets Chess Championship 2023.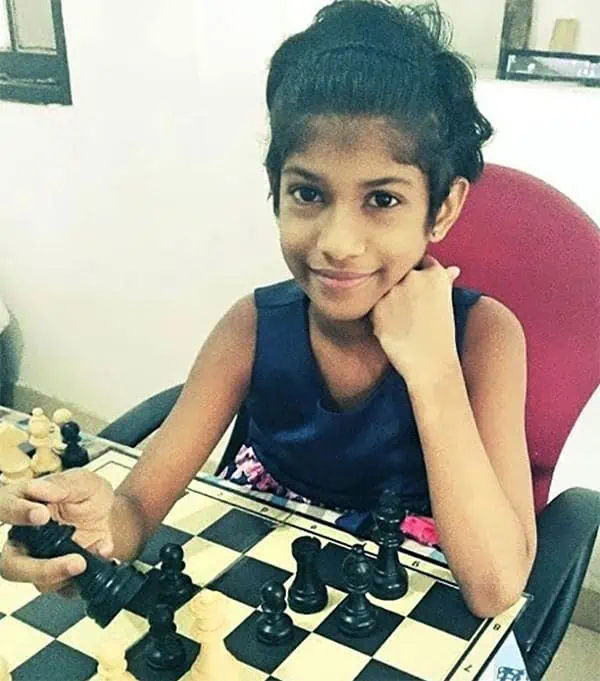 Held from the 16th to the 26th of September 2023 in Sharm El Sheikh, Egypt, the FIDE World Cadets Chess Championships consisted of distinct competitions for the Under-08, Under-10, and Under-12 Open and Girls categories. The championship adopted a demanding format, utilizing an 11-round Swiss system with a time control of 90 minutes, further enhanced by a 30-second increment from the first move.
Oshini Devindya Gunawardhana, representing Sri Lanka, entered the competition as the 7th seed in the Under-12 Girls category, facing off against participants from 42 countries. Unfazed by the formidable competition, she demonstrated her prowess from the outset, taking the lead from the 9th round and maintaining it to secure victory. Oshini concluded the event with an impressive score of 9.5/11 points, emerging unbeaten throughout the competition, with only two draws registered in the 2nd and 11th rounds.
A student at Wycherley International School, Oshini Devindya Gunawardhana's remarkable achievement marks a significant milestone in Sri Lankan chess history, as she becomes the first player from the nation to secure a medal in the FIDE World Cadets Chess Championship.
It's essential to acknowledge the outstanding performances of the first and second runners-up: WCM Diana Preobrazhenskaya, who competed under the FIDE flag, and Varvara Popenkova of Kazakhstan, respectively. Oshini Devindya Gunawardhana's victory is a testament to her remarkable skills, dedication, and promising future in the world of chess.